Smart Design
by Smart EDU s.r.o.
Design
Resin is material used for art, architecture and design. Its flexibility and versatility create effects that trust the individuality of the client. Resin is decorative for art, functional and durable for architecture use, and suitable as a design material.
Innovation
We use products from renown suppliers whose company's history transcribes history. Thanks to the technology used, organization and target market, these products are atypical. We talk about transformation of resin from a modestly considered product once used for industrial applications to a product that gives a new dimension to architecture and art. The clientele has shifted to professionals in the field of crafts, artists, designers and architects. Alchemy, innovation and visionary thinking have brought results, having products not only beautiful to the eye and pleasing to the touch, but with its functionality also to be contributing to the sustainable development, saving of energy and even take part in new hi-tech trends.
Quality
Smart Design offers new ways and new contexts to express attraction and to turn your dreams into implementation of your personal imaginable desires. Our floors and walls are hygienic, solid, seamless, non-threshold, fire-resistant, clean, thin, waterproof, non-toxic, resistant to compression, torsion, bending and tension, adaptable and durable.
What exactly is resin?
Resin is a viscous substance made from plant fibers or produced by chemical synthesis. Most commonly used resins are mineral based, such as polyesters, epoxy and alkyd, furan, phenolic, bisphenolic and vinyl resins. Polyester resins have an infiltration of styrene which releases odors that can be toxic, and almost all are prohibited. Laboratory experiments in formulation of products brought best results for epoxy resins. These non-toxic thermoset resins have unique adhesion capabilities and strength. The universal molecular structure of materials is enhanced by its impermeability and ease of use.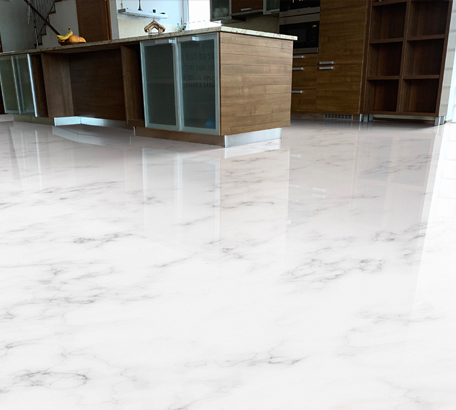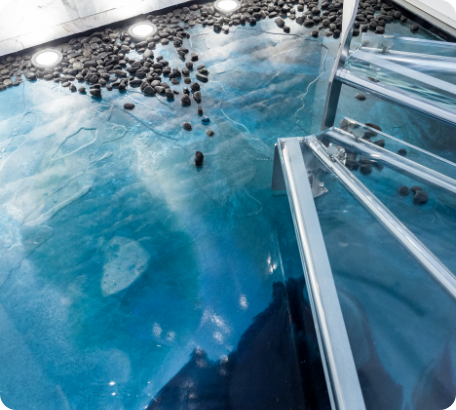 Resins were used to build ships and aircraft.
They began to be used in the food and pharmaceutical industries, because of the necessity to have floors that could withstand aggressive substances and chemical compounds.
Monosint was patented. This synthetic monolithic resin was ideal for applying horizontal surfaces in many layers to achieve the high hygiene standards needed especially in hospitals.
It started to be used also in the food and retail trade.
The new product lines have been developed with focus on ecology.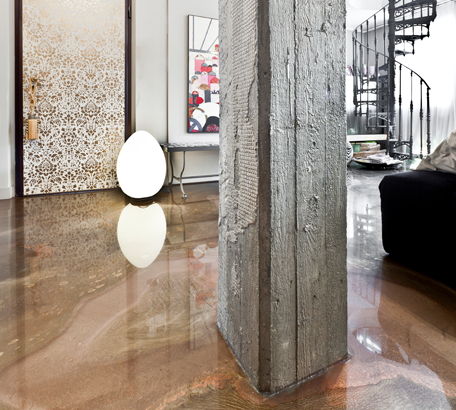 They can change color and even shape. Some products are for temporary use only, they can be removed and reused elsewhere. Modern resins are environmentally friendly and increase their attractiveness to a new level. They can even coat various objects and freeze the world in frames made of endless variations of palpable elements. Variety of materials can combine the resin to produce unexpected visual poetry. Resin's creative potential represents advancements of the new worlds and makes resto of the materials obsolete. Resin is becoming a favorite material for artists and creative professionals around the world. Resin surfaces are soft, flexible, elastic and can be decorated with exclusive light effects and coloring. They can wrap and cover any kind of object or material. A new UV protective resin is also produced. This resin minimizes the effects of UV rays, protects surfaces from premature damage and aging. Our resins are ideal for floors, wall coverings, thick covers, design objects, furniture and decorations.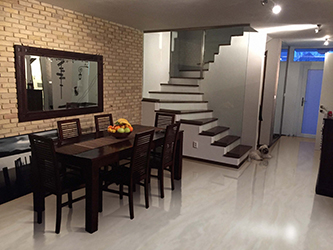 Resin floors
Applied by special techniques with various decorative inserts. Shiny, matt and satin surfaces and color options offer countless visual effects suitable for homes, offices and showrooms. The result is a seamless floor, easy to clean and ideal for large retail spaces. Advantages of resine floor are high durability, scratch resistance, high load and load of the floor and last but not least high demands on hygiene.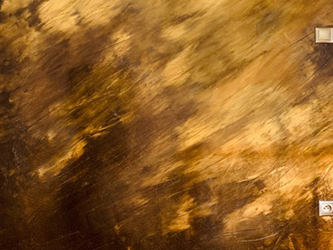 Resin walls and panels
Is designed to cover any surface (plaster, tile, concrete, wood, etc.), resists impacts, chemicals, bacteria and other microorganisms and also bends and resists wall movement. It is also suitable for bathrooms or even for shower enclosures.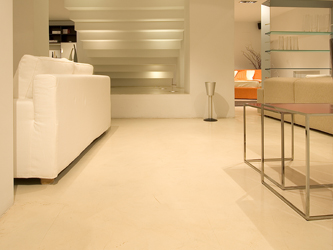 Concrete floors
The use of concrete floors is possible anywhere, floors, showers, bathrooms, stairs as well as warehouses, showrooms etc. Imitation of imitation concrete, stone, slate and many other designs according to customer requirements.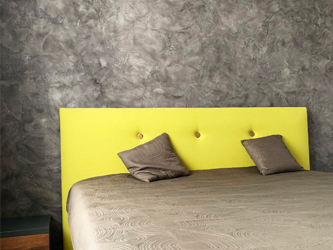 Concrete walls
Can be applied to the wall, fireplace, bathroom, kitchen. Industrial interior design. High mechanical resistance, abrasion resistant, water resistant, washable, no gaps maximum thickness 2mm. Wide range of colors and finishes from high gloss to matte. Imitation of imitation concrete, stone, slate and many other designs according to customer requirements.
Price
The price depends on the surface finish of the base and the material starts from 70 €.
We are a creative team dealing with the realization of metallic and resin cast floors and concrete screeds.
We were brought to this business by our personal story, when we were looking for the right alternative to the floor for our house, which will be ecological, t luxurious and harmless to health at the same time. We were willing to pay, but we expected a complete service from the supplier from initial consultation to final service. Unfortunately, we did not find an answer to our inquiry. That was the right moment and we added the missing link in the flooring market. What makes us unique? Our know-how is based on an individual approach to each client. We offer everything that matters to us - attention to detail, luxury solutions, guaranteed quality.
We work with the highest quality materials from the Italy, Czech Republic and the USA. Initial vision, consulting services, visualization, targeting, quotation, always free and tailor-made. We care about your satisfaction, recommendations and our good name, which we guarantee you with a professional, human approach. We guarantee the perfect execution with the seal of originality. No two floors from us are identical. Be unique and turn your living into an oasis of peace with us.
Smart Design s.r.o.
Hollého 16
927 05 Šaľa
Slovensko
ID: 53660099
VAT: 2121501404
Are you interested in our products?
Enter your email and we will contact you.